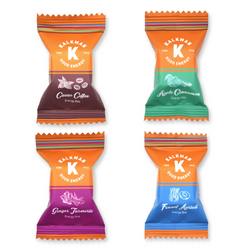 Trial Pack - Trainen met een Doel x CYCLOsportive
Fancy trying all of our products to find out which one suits you best? Our Tasting Pack is the perfect choice. With this pack you get the cahnce to try everything at a very attractive price. Some people also find that this is a great gift idea. 6 products in a handy box that fits through your letterbox and includes all of the product details.
100% vegan & made from organic ingredients.